在恶劣环境下和关键任务应用中可靠的解决方案
| | |
| --- | --- |
| AdvantiX (powered by Fastwel) ERX-50 – A New Ultra-Rugged Compact Quad-Core Intel® Atom™ E3845 Industrial Computer | |
AdvantiX (powered by Fastwel) ERX-50 – A New Ultra-Rugged Compact Quad-Core Intel® Atom™ E3845 Industrial Computer
07.09.2020

AdvantiX has manufactured a new rugged embedded computer - the AdvantiX (powered by Fastwel) ERX-50, designed for the most mission-critical applications.
The new embedded computer of the special-purpose AdvantiX (powered by Fastwel) ERX series is suitable for the most severe operating conditions due to the support of an extended temperature range: from -40 to +70C°. In addition, the external ports of the ERX-50 model are equipped with reliable connectors with a rigid screw fastening, which provide protection against dust and moisture according to the IP68 standard.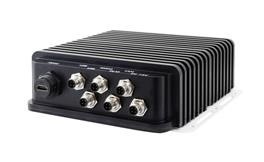 The AdvantiX (powered by Fastwel) ERX-50 computer has a rugged fanless enclosure and is based on a quad-core Intel® Atom™ E3845 processor with a clock speed of 1.91 GHz and an Intel® HD (Gen 7-LP) 4EU graphics controller. The waterproof compact enclosure features C3 HDMI connectors and a set of M12 I/O connectors: 2 x USB 2.0, 1 x Gigabit Ethernet, 1 x RS-232 serial, a 12V DC power supply connector and a digital data I/O port. Optionally, you can also get the cable counterparts for all connectors to the computer.
The model is suitable for harsh industrial conditions, such as working in unheated workshops, or can be used on the street to create smart public transport stops, manage street data displays or digital advertising, and for other application areas.