在恶劣环境下和关键任务应用中可靠的解决方案
| | |
| --- | --- |
| Power Supply Module in MicroPC format | |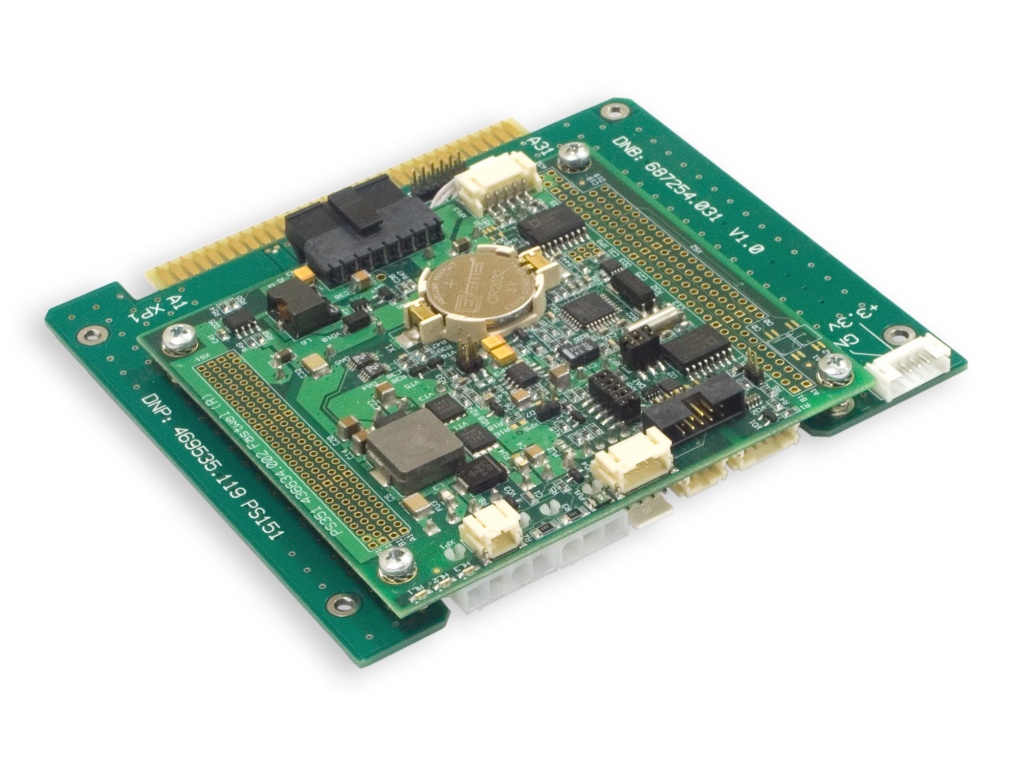 Power Supply Module in MicroPC format
PS151
• MicroPC form_factor
• Input voltage: 10,5 _ 36 V
• Protection against surge overvoltages at input of the primary power supply
• Consumption current in switched_on condition: 5 mA
• Galvanic isolation at input/output: 1000 V
• Protection against overloads and overheating
• Operating temperature range of voltage converters: from –40°С to +85°С
• Operating temperature range of control system: from –50°С to +85°С
• Vibration/Single shocks/ Multiple shocks resistance: 5 g/ 100 g/ 50g
Sales & technical support
PS151 power supply module is implemented in MicroPC format in is optimized for the use as a part of the devices, intended for operation in:

- non-maintained systems in hard to get areas;
- systems self-powered from natural energy sources;
- battery supplied systems installed in vehicles;
- systems, operated under extreme climatic conditions.

The intelligent power supply control system fulfills the following functions:

- Control of watchdog timer, which switches off system power supply in case of system hanging;
- Monitoring of ambient temperature and control of heater and fan channels within the programmed temperature ranges, from - 50С;
- Maintaining of a system event log with a reference to time and date;
- Automatic transition to a redundant power supply channel;
- Switching on/switching off the system according to schedule;
- "Protection" function of the switched-off system.
PS151 - 01

PS151 Power Supply Module: 5 V / 30 W, 12 V / 20 W, 3,3 V / 5 W. Conformal coating is provided (option \coated)
Fields marked with symbol "*" are required to send the request to Support.