在恶劣环境下和关键任务应用中可靠的解决方案
| | |
| --- | --- |
| 3U CompactPCI图形处理器模块 | |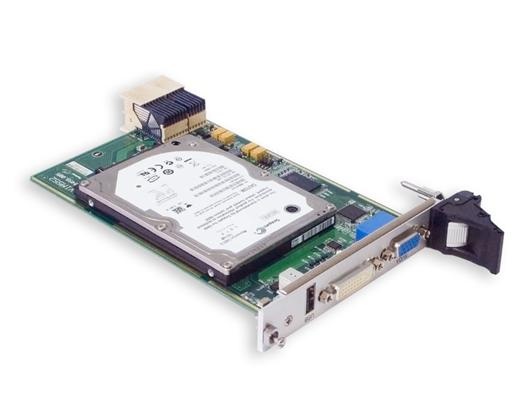 3U CompactPCI图形处理器模块
VIM552
• Compliance with PICMG 2.30 and PICMG S.0 standards
• LynxExp SM750 graphics processor,
• 64 MB DDR SDRAM
• VGA (up to 1920×1440) and DVI-I (up to 1920×1200)
• front panel interfaces
• One USB 2.0 on front panel
• One SATA channel with possibility to mount a 2.5" HDD
• Passive cooling
• Operating temperature: –40°C to +85°C (IEC 68-2-14-84)
• Windows XP (Embedded), Windows 7, Linux 2.6

Sales & technical support
VIM552 is a graphics processor module designed for use in systems based on CPC506 processor module conforming to CompactPCI® PlusIO specification or in systems compliant to CompactPCI® Serial specification. The module has two independent outputs with DVI-I and VGA interfaces; they can be used together with integrated graphics subsystem of the processor module.

VIM552 is based on Silicon Motion SM750 graphics controller having low power consumption; this allows to manage with passive cooling and using the module as a 2.5" SATA disk carrier.

There is USB connector on the front panel; this enables connection of touch screen displays. The second USB interface (optional) is routed to DVI connector to the lines not used in single-link mode. This allows to deliver USB directly to the target device via a dual-link DVI cable.
VIM552-02-I

VIM552 64Mb RAM, DVI-I, VGA, USB, SATA; DVI-D, VGA on RearIO, industrial temperature range (–40°С to +85°С)

\Coated

damp-proof coating
Fields marked with symbol "*" are required to send the request to Support.