在恶劣环境下和关键任务应用中可靠的解决方案
| | |
| --- | --- |
| Digital Input Card with Galvanic Isolation | |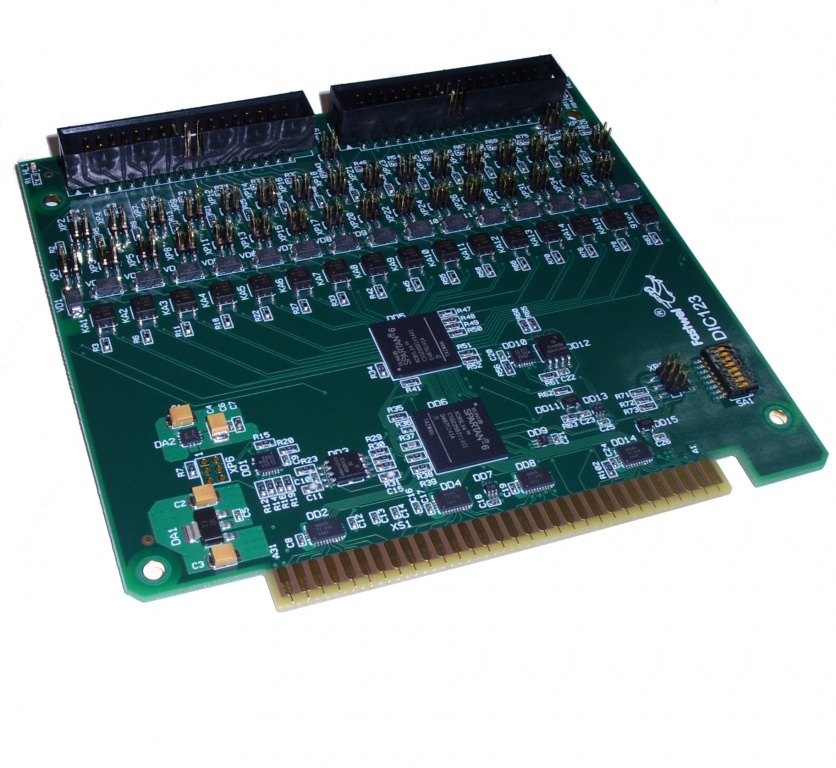 Digital Input Card with Galvanic Isolation
DIC123
• System bus: 8-bit ISA bus
• 32x digital output channels
• Single-wire or two-wire connection of signals
• Switching output voltages/currents 60 V / 500 mA (by differential loading)
• LED indication of requests (addressing)
• Maximum switch on/switch off time: 3 ms
• Optical isolation of outputs between channels: 500 V
• Optical isolation of outputs between a channel and the "ground": 1000 V
• Control of output states (before isolation)
• Six separated lines of hardware interrupts
• Software compatibility with: FDOS, FreeDOS
Sales & technical support
The Module is implemented in MicroPC standard and is designed for switching of 32-x DC voltage up to 60V at the load current up to 500 mA. All the channels are isolated from the system and from each other. By switching on the power supply and after the RESET hardware signal, all the outputs are in the off state. The module can read the state of outputs (up to optical isolation). The module has 32 channels for output of digital signals with the channel-by-channel galvanic isolation. The module uses the field-programmable gate array (FPGA), which makes it possible to change operation algorithm of outputs (or diagram) without changing the topology. Loading: single-wire/two-wire connection. The module is hardware- and software-compatible with digital output modules with DO32 galvanic isolation (DIC113).
DIC123-01

Digital Output Card with Galvanic Isolation, System Bus; 8 bit ISA, 5 V ±5%, up to 450 mA, operating temperature range: –40…+85°С

\Coated

Option of the card with conformal coating
Fields marked with symbol "*" are required to send the request to Support.