在恶劣环境下和关键任务应用中可靠的解决方案
| | |
| --- | --- |
| Digital Input Card with Galvanic Isolation | |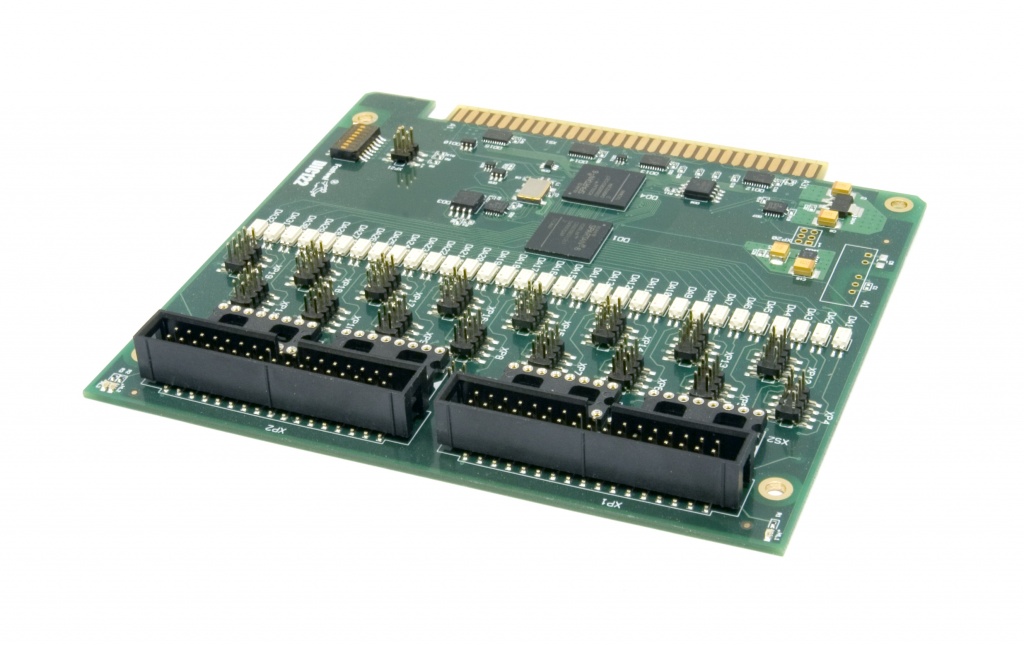 Digital Input Card with Galvanic Isolation
DIC122
• 32x digital/frequency input channels
• Single-wire or two-wire connection of signals
• Frequency measurement via any channel
• Generation of the event hardware interrupts at inputs
• System bus: 8 bit ISA bus
• Delay of input signals: 25 μs
• Frequency measurement via any channel
• Isolated voltage source of:
+12 V for potential-free contacts (isolation 1000 V)
• Optical isolation of inputs between channels: 500V
• Optical isolation of inputs between a channel and the "ground": 1000 V
• Programmed time interval for de-bouncing for inputs
• Software compatibility with DIC112
• Programming of interrupts
• Operating temperature range: –40…+85°С
Sales & technical support
The card is implemented in MicroPC standard, is equipped with 32-x channels and is designed for reading the states of digital signals or measuring frequency signals with voltage levels from 3.2 to 52 V. The device uses the field-programmable gate array (FPGA), which makes it possible to change processing algorithm of inputs (or diagram) without changing the topology. Channels can use a single-wire/twowire connection (with common ground). It is possible to connect signals of potential-free contact type using an internal isolated (12 V) or external (up to 52 V) power supply source. The card is hardware- and softwarecompatible with DIC112 digital I/O modules.
DIC122-01

Digital Input Card without support of potential-free contact

DIC122-02

Digital Input Card with support of potential-free contact (the card differs from DIC122-01 by availability of the internal power supply source +12 V)
Fields marked with symbol "*" are required to send the request to Support.