在恶劣环境下和关键任务应用中可靠的解决方案
| | |
| --- | --- |
| SMARC v.1.1 i.MX6 Quad Core 1 ARM Cortex-A9 Based CPU Module | |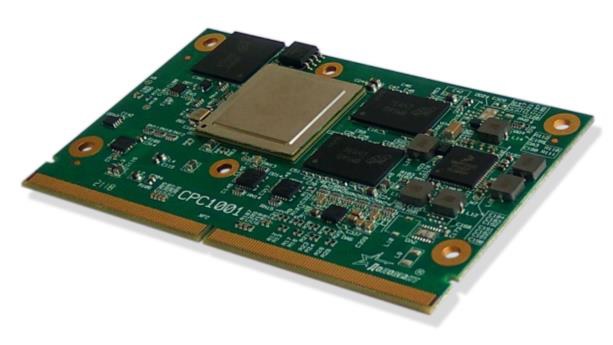 SMARC v.1.1 i.MX6 Quad Core 1 ARM Cortex-A9 Based CPU Module
CPC1001
CPU i.MX6 Quad Core 1 ARM Cortex-A9

RAM: 4 GB DDR3LP
Video input 24-bit Parallel RGB LVCMOS, one/two 18/24-bit
LVDS, MIPI DSI Lane, HDMI 1.4
Flash-drive 32 GB eMMC, SDIO-interface
SATA II interface
Gigabit Ethernet interface
Serial interfaces: 3×COM-ports, 3×I2C, 2×SPI
Software compatibility: Linux, Android, QNX Neutrino
MTBF: no less than 450 000 h


Sales & technical support
Form-factor SMARC v1.1.
CPU Module CPC1001 is meant to be used as a high-performance compute core with a wide range of input/output interfaces when building realtime control systems for missioncritical applications with strict requirements to dimensions, power consumption and operating conditions.
Fields marked with symbol "*" are required to send the request to Support.