在恶劣环境下和关键任务应用中可靠的解决方案
| | |
| --- | --- |
| Mezzanine COM Express Basic Intel BroadWell-H 47W CPU Module | |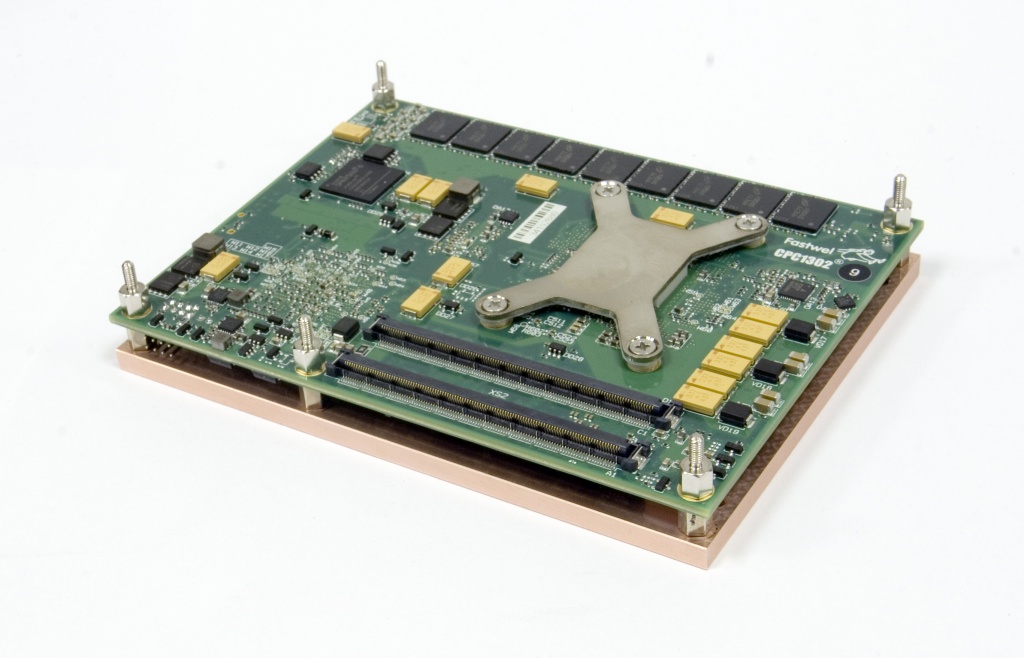 Mezzanine COM Express Basic Intel BroadWell-H 47W CPU Module
CPC1302
• 64-x bit Intel BroadWell-H 47W 13 nm (37W CTDP)
• 5th Generation Intel® Core™ i7 Processor
or Intel Core i5-4422E 4th Gen 25W 22nm (Haswell Refresh)
• PCH Intel QM87
• Switching output voltages/currents 60 V/ 500 mA
(by differential load connection)
• LED indication of requests (addressing)
• Maximum switch on/switch off time: 3 ms
• Galvanic isolation of inputs between channels: 500 V
• Galvanic isolation of inputs between a channel
and the "ground": 1000 V
• Control of output states (before insulation)
• Six separated lines of hardware interrupts
• Software compatibility with: FDOS, FreeDOS
Sales & technical support
CPC 1302 Mezzanine COM Express Basic CPU Module is compatible with the x86 family. CPC1302 is used mainly as a compute core (which also has a wide range of I/O interfaces) while building real-time systems, onboard systems, security and communication tools, production control and high-speed data acquisition equipment as well as for other mission critical applications, designed for operation in harsh environments. Connection with carrier-board is carried out via two standard two-row
high-density connectors (COM Express Type 6 Connector, SMT, 220 pin).
CPC1302-01

COM Express Module, type 6, Intel Core i5 4th 1.6 GHz

CPC1302-03

COM Express Module, type 6, Intel Broadwell-H

\Coated

Conformal coating
Fields marked with symbol "*" are required to send the request to Support.